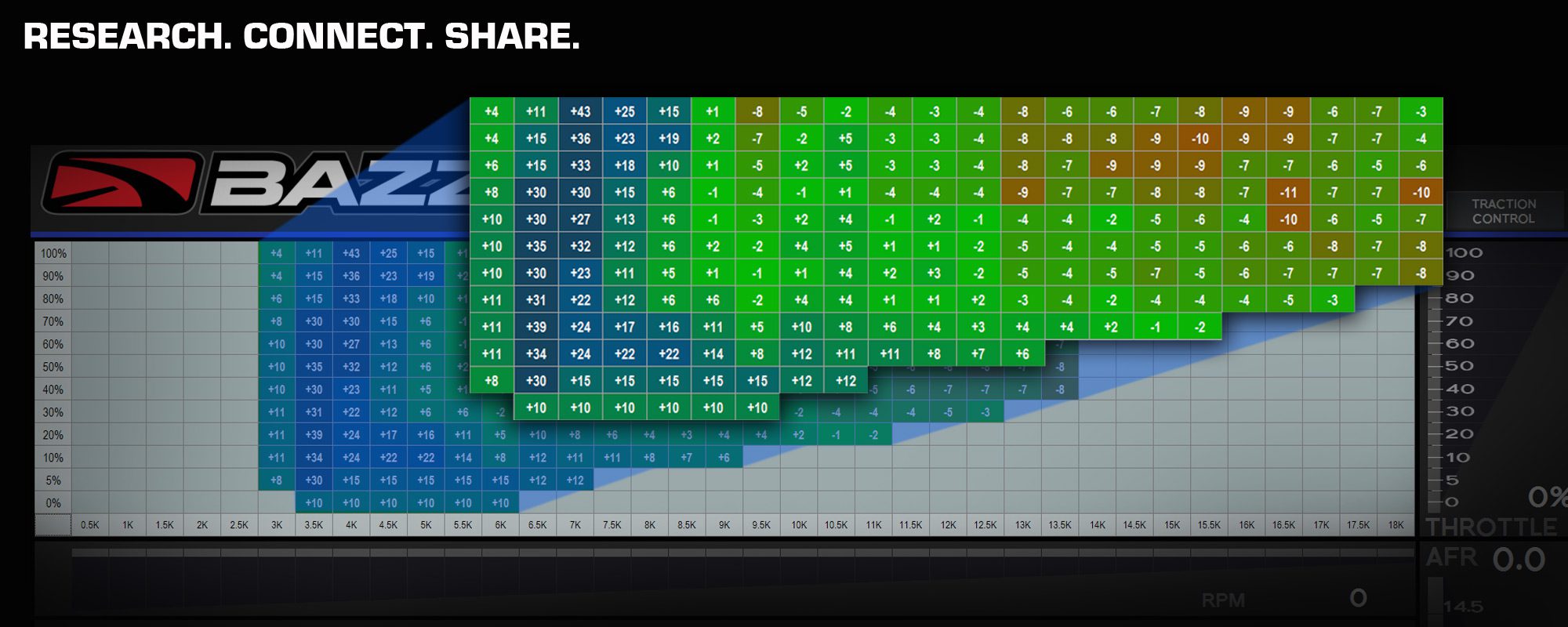 Join the community to start viewing, uploading, and downloading fuel maps for your Bazzaz Z-Fi engine management systems
The best tune for your motorcycle is a custom tune. Drawing on years of top factory-level racing experience, we've gone to great lengths to research and develop the first self mapping system, the Z-AFM. At Bazzaz, we encourage generating a custom fuel map that is specific to your bike.
Should you decide to take your tuning to the next level, consider your local Bazzaz Tuning Lab or other dyno tuning center. A dynamometer can find your perfect Air/Fuel Ratio (AFR) to which you can set your Z-AFM to target.
With this information in mind, we welcome enthusiasts to use this maps database to share and compare base maps while exploring tuning possibilities within the community.